On the morning of April 28, TechPlus Solution continued to be honored and named as an excellent enterprise in the category of "Digital Payments" at the 2023 Sao Khue Awards Ceremony in Hanoi. This is the 2nd time in a row that TechPlus Solution has been honored at Sao Khue (in 2022, TechPlus Solution's digital transformation solution set for core activities of Banks and Financial Institutions was named at the ceremony in the group for businesses platform), thereby continuing to be a recognition for the continuous efforts of the staff in bringing valuable solutions to the community, and actively contributing to the development of Vietnam's IT. South last time. Mr. Pham Quang Tuan, Deputy Director of TechPlus Solution, represented to receive this prestigious award.
Sao Khue Award is the leading prestigious technology assessment activity in the country awarded by the Vietnam Software and IT Services Association (VINASA) for excellent digital technology products and services. The awards are organized under the auspices of the Ministry of Information and Communications. Attending the event were Mr. Nguyen Manh Hung, Minister of Information and Communications, Leaders of the Ministry of Science and Technology, Ministry of Home Affairs, Vietnam Federation of Trade and Industry and over 500 delegates as leaders, officers and employees of more than 100 digital technology enterprises whose products and services were honored.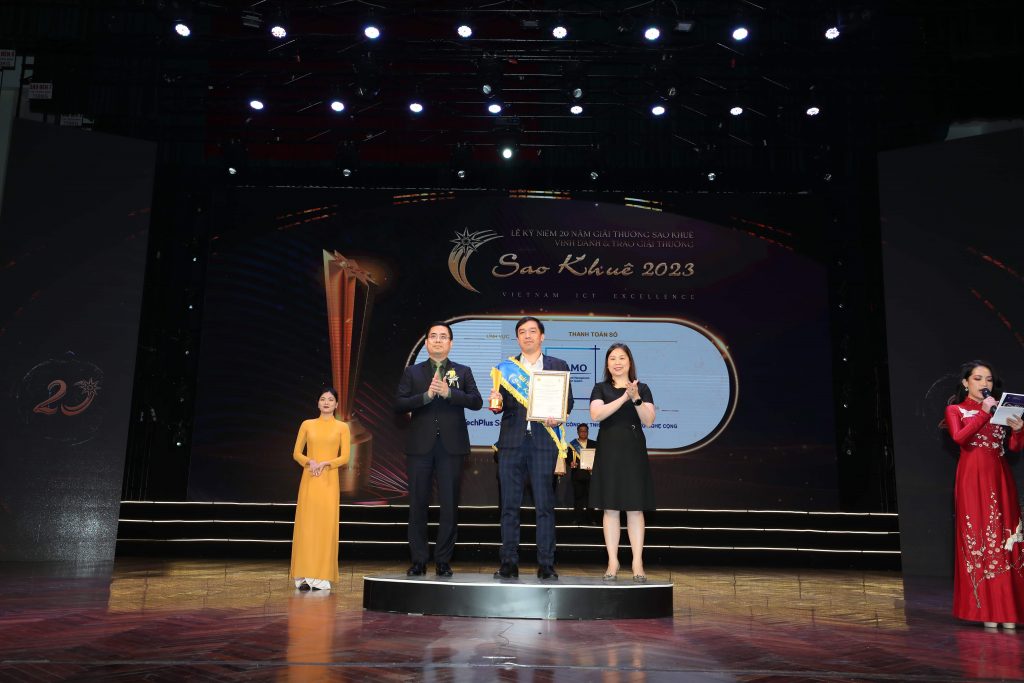 In the field of Digital Payment, VIAMO – TECHPLUS's flexible digital payment and account identification solution has been highly appreciated and excellent by the professional council as the only unit honored to receive the award in the field of Digital Payment. digital accounting of Sao Khue 2023. VIAMO provides an overall picture of the budget, increasing the efficiency of capital use of the user, replacing traditional cash management solutions, and minimizing account management costs. current physical, increase deposit interest rates. In addition, providing flexible payment function, units are provided with depositor information directly on ViAMO system and in accordance with the specific model of each user, units can Design the account hierarchy according to the purpose of managing each unit.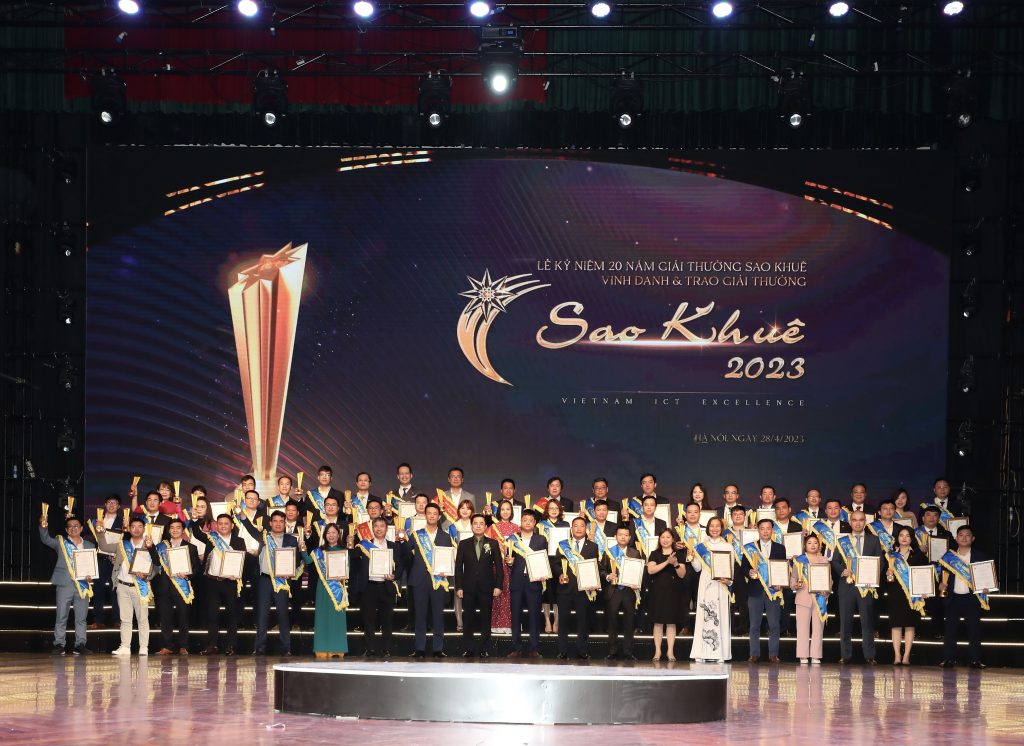 2023 is also the 20th time Sao Khue Awards have been held and has attracted 331 nominations. After more than 20 years of organization, Sao Khue has become the most prestigious award in the IT field, which is the recognition and honor of Vietnamese technology enterprises like TechPlus Solution who are constantly striving to develop and reach strong heights. .