On December 23, 2021, TechPlus was honored to receive the SME100 Fast Moving Companies Awards 2021 – an award honoring small and medium-sized enterprises with the most impressive growth rate, organized by SME Magazine in Asia.This year's SME100 Award has more than 300 businesses in Vietnam nominated, of which only 32 companies are honored. And TechPlus is honored to be one of those 32 enterprises.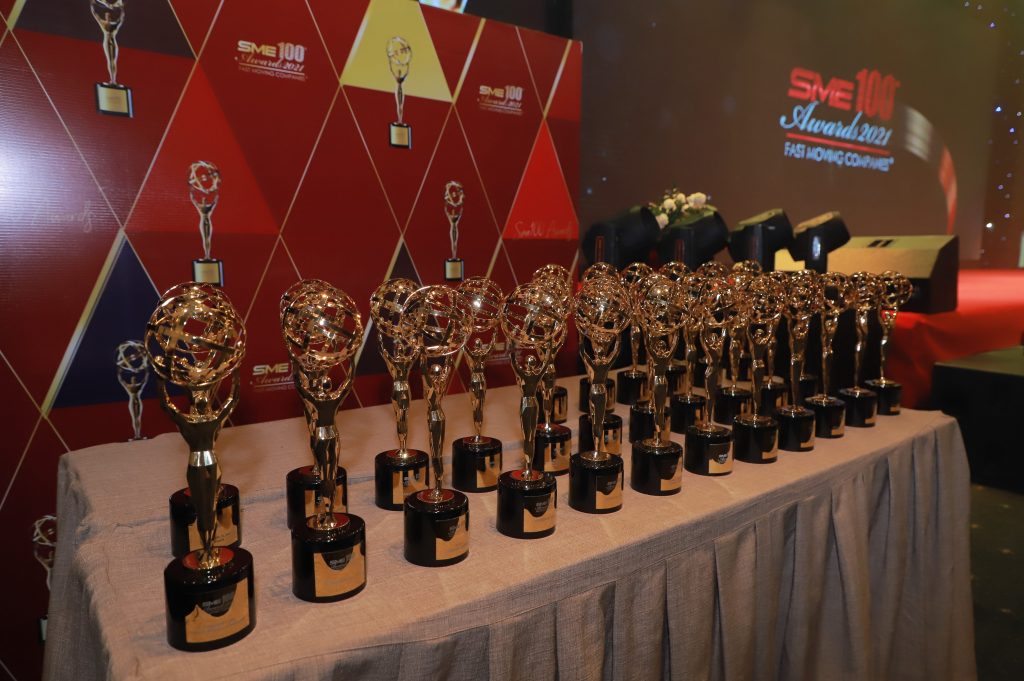 The SME100 Asia Award is considered as the region's leading prestigious international award for small and medium-sized enterprises, and is an independent guarantee of prestige for excellent businesses throughout Asia. And is considered to be the pinnacle of trust and is the standard of reliability assessment among business owners. Be it for business ventures or attracting investors and customers in both foreign and domestic markets, the SME 100 Awards have become the focus of attention on all platforms in all sectors and sectors of the economy.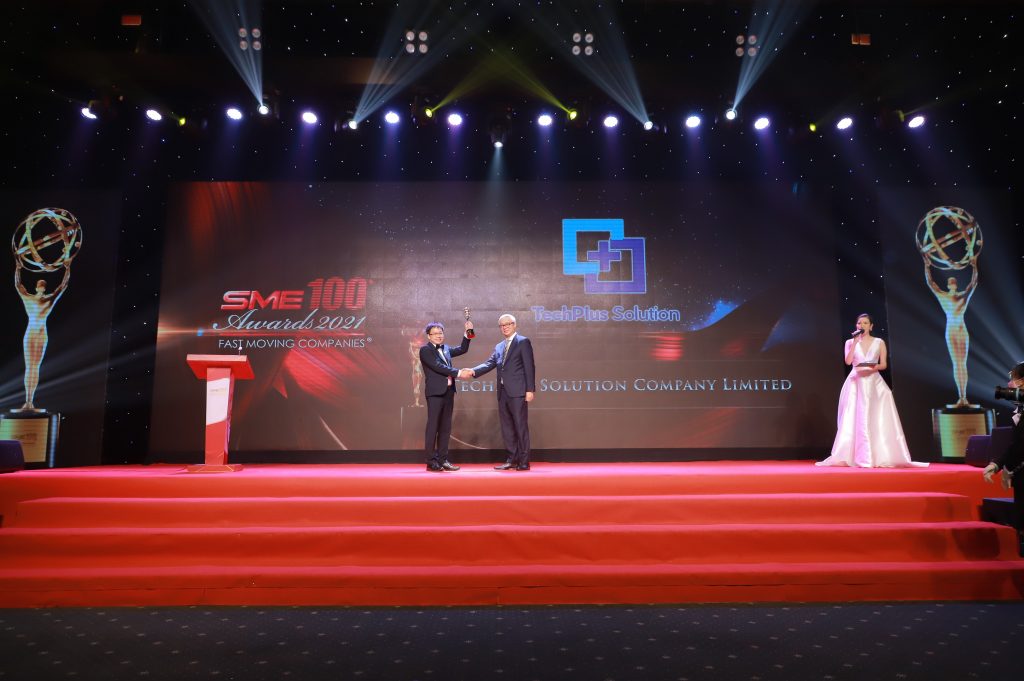 TECHPLUS SOLUTIONS AND OBJECTIVES TO BECOME A PRESTIGE TECHNOLOGY PARTNER OF THE LEADING FINANCIAL INSTITUTIONS IN VIETNAM.
During the 10-year journey of construction and development, with a team of experts with more than 15 years of experience in the field of Finance – Technology, TechPlus is proud to bring smart technology solutions to Finance & Banking field, especially microfinance. With the vision of becoming a strategic technology partner of Vietnam's leading Microfinance Institutions, TechPlus always puts the company's 4 core values ​​on the forefront in the field of microfinance. Each project despite difficulties, disadvantages from the market or the impact of the Covid 19 pandemic. TechPlus understands that, only if each solution provided to customers is guaranteed to have four core values: Transparency – Efficiency – Creativity – For the community, TechPlus can grow and thrive.
At the same time, TechPlus commits that all solutions provided to customers will be developed on the basis of modern technology and fully support the digitization of operating processes of financial institutions, shortening the time required for operation necessary, the cost of financial services, and at the same time increase the accessibility of these services to users in rural areas, the poor, and disadvantaged people, thereby contributing to shortening the urban-rural gap so that no one is left behind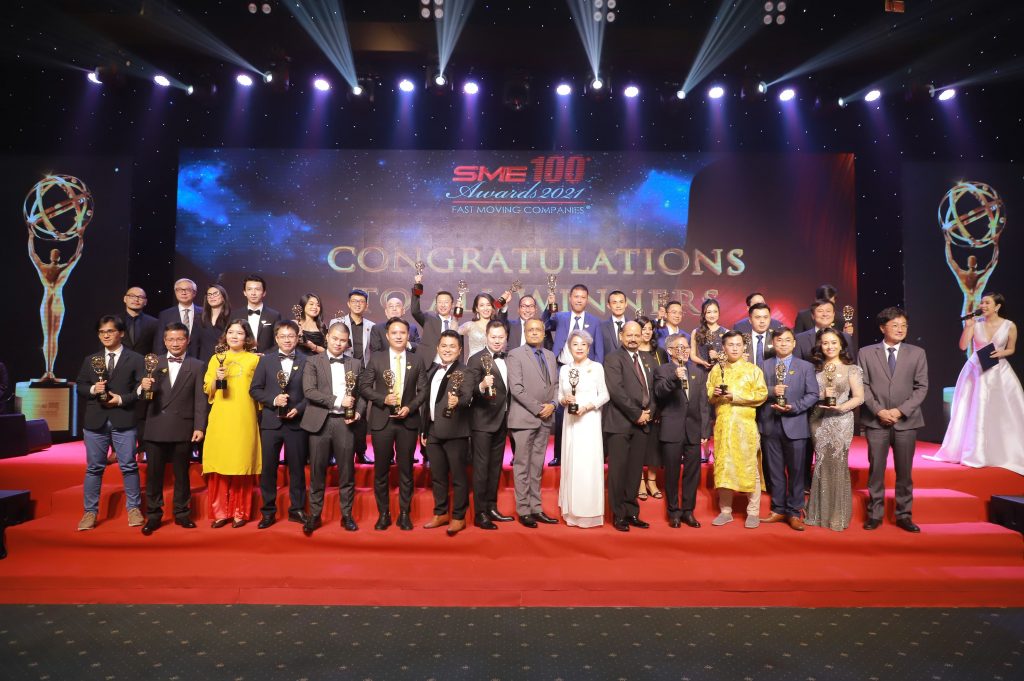 Year 2021 for TechPlus, is a year of ups and downs and challenges, but also a year in which our entire team has worked hard and maintained our core values in each project, with each partner. Therefore, this award is not only a pride for us when surpassing the extremely rigorous evaluation criteria of the SME100 award, but also a motivation for TechPlus to continue to break through and persevere with its mission. : "Creating an efficient and transparent financial service environment" for the community and customers in 2022.