Up to now, the CF-eBank electronic money transfer payment service of the Cooperative Bank of Vietnam (Co-opBank) has had nearly 700 transaction points nationwide with nearly 600 People's Credit Funds (QTDNDs) as a member.
CF-eBank e-banking service is considered to have a very important socio-economic role and significance in implementing the policy of non-cash payment, helping to "connect the Rural – Urban Area". , increasing access to banking capital of individuals and households as well as civilized and modern payment services.
In order to encourage people's credit funds to access e-banking products and services, right from the launch of the CF-eBank electronic money transfer payment service, the Cooperative Bank has implemented a policy of waiving some fees for member PCFs participating in the CF-eBank remittance payment system, such as: Fees for joining, maintaining and maintaining the system; Annual fees; Account administration fee; Statement provision fee; Payment account overdraft fee…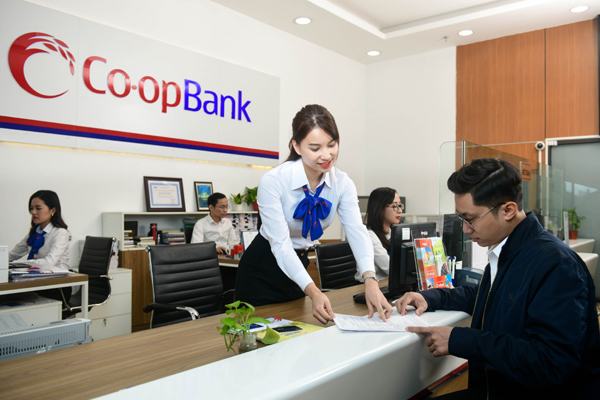 During the period when the Covid-19 epidemic was still complicated, affecting socio-economic life, in order to accompany and support people and PCFs participating in the CF-ebank money transfer payment system, CoopBank has save operating costs to spend resources to support all money transfer transactions for free, including money transfers within CF-ebank or money transfers outside of CF-ebank's system.
In addition, with determination and efforts to promote digital transformation to support the PCF system, towards the goal of sustainable agricultural and rural development in Vietnam, strongly promote non-cash payment to customers. products and services in remote and isolated areas, while improving the quality of payment products and services provided to the PCF system. On January 24, 2022 Co-opBank continued to pilot the service "Quick money transfer 24/7 at the counter" to transaction points at 03 Co-opBank branches: Ha Tay, Nam Dinh, Hung Yen and some PCFs in the area.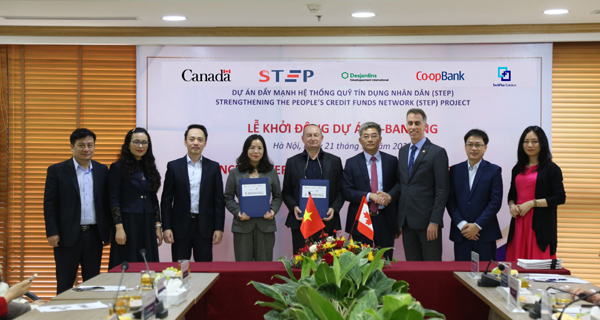 Based on the digital banking platform E-banking being built by Co-opBank within the framework of Canada's technical support project "Strengthening the PCF-STEP system", combined with the CF-ebank money transfer system that has been implemented with the success available, the 24/7 fast money transfer service at the counter will provide customers, especially PCFs, with modern, fast, safe, convenient and completely affordable banking services.
Through the PCF's payment account opened at Co-opBank, PCFs can use the Quick Money Transfer service to the customer's card number/payment account number opened at Co-opBank. Quick money transfer 24/7 via account: transfer money to the beneficiary via a payment account at another bank in Napas alliance, Receive money from the PCF from Co-opBank or from another bank in Napas alliance . Receive money to pay in cash via ID for PCF members from Co-opBank or from other banks in Napas alliance.
In particular, Co-opBank's 24/7 fast money transfer application at counters also supports PCFs participating in Co-opBank's payment system to use overdraft products and services on their current accounts to make payments now doing quick money transfer 24/7 at the counter for the PCF itself and its customers and members.
After nearly 1 month of very successful pilot implementation, positive results were obtained through the basic target of 24/7 fast money transfer sales as well as receiving positive feedback from customers. participants about the utility when using the service.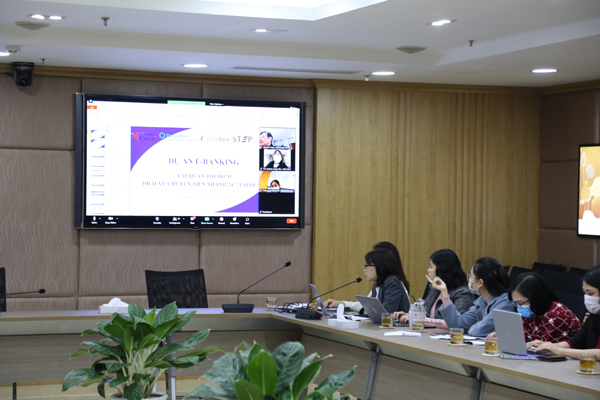 The representative of Yen Phu People's Credit Fund – one of the units participating in the pilot project very effectively, achieving a large amount of quick money transfer 24/7, shared, "We are very happy and thank the Cooperative Bank of Vietnam for always interested in and created all conditions to support the operation of our PCFs in both the present and the future".
On that basis, on February 22, 2022, Co-opBank continued to implement online training for all branches, transaction offices of Co-opBank nationwide and the network of participating PCFs connect money transfer through Co-opBank to soon put this service into widespread deployment throughout the system.
It can be said that the development strategy of Co-opBank and the PCF system in the period of 2021 – 2025 is encapsulated in the enthusiastic sharing of Mr. Nguyen Quoc Cuong, Chairman of the Board of Directors of Co-opBank, that: "Digital transformation is the most fundamental solution to support the sustainable development of the PCF system".
By focusing all resources on promoting digital transformation and developing modern products and services on digital platforms, Co-opBank once again affirms that it will always accompany and support the PCF system to develop sustainably in the near future.
Vietnamnet: https://vietnamnet.vn/co-opbank-day-manh-trien-khai-dich-vu-chuyen-tien-nhanh-247-821548.html